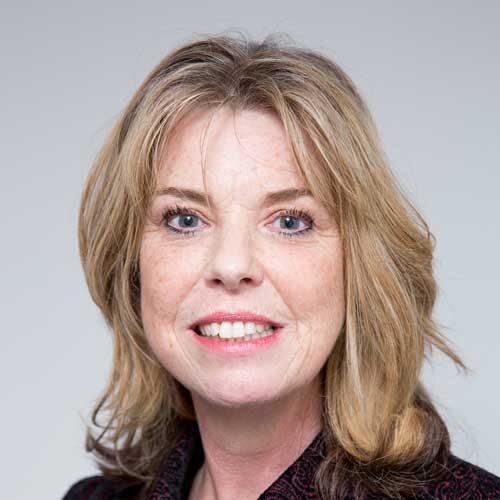 Council, Remuneration committee
Lay member
Kathryn is a qualified solicitor who worked for many years in local government; specialising in education and employment law, and governance and standards.
She spent six years at Cheshire Fire and Rescue Service as Deputy Chief Fire Officer and Secretary and Solicitor to the Fire Authority. Nationally, she was the first female and first person without an operational background to hold the Deputy role, when the rules on single tier entry were changed. She held various positions within the Chief Fire Officers Association.
She is also a non-executive director in the health sector and sits as a lay member on Police Misconduct Hearings.
Members' Register of Interests
In addition to providing the following declaration of private interests, the Council member has undertaken to abide by the Code of Conduct for Council members (pdf).
Membership of, or position of general control or management of, (current memberships or those held in the last two years) any body:
a) to which a Council member is appointed by the HCPC:
None.
b) exercising functions of a public nature:
Non-Executive Director – Urgent Care 24
Member – Wrightington, Wigan & Leigh
Member – Warrington & Halton Hospital
Member – Walton Centre
Member – Mid Cheshire Hospitals
Member – Cheshire & Wirral Partnership
Associate at Midlands and Lancashire Commissioning Support Unit
c) directed to charitable purposes:
Chair – Upton-By-Chester High School, Parent Teacher Association
d) whose principal purposes includes the influence of public opinion or policy (including any political party or trade union):
None.

Remunerated employment:
Associate sifter - Gatenby Sanderson
Lay Member – NW Police & Crime Commissioners
Hearing Panel – Lay Member within pool, contact for service

Directorships in public and private companies including non executive directorships:
Non-Executive Director - Urgent Care 24
Director – Consultkf2010 Ltd (dissolved 28/06/2016)
Director - ConsultKf2018 Ltd

Shareholdings which give the Council member a majority or controlling interest in any undertaking:
None.

Contracts for goods, services or works made between the HCPC and the Council member or a firm in which the member is a partner, or a company of which the member is remunerated as a director:
None.

Gifts, hospitality and inducements received:
None.