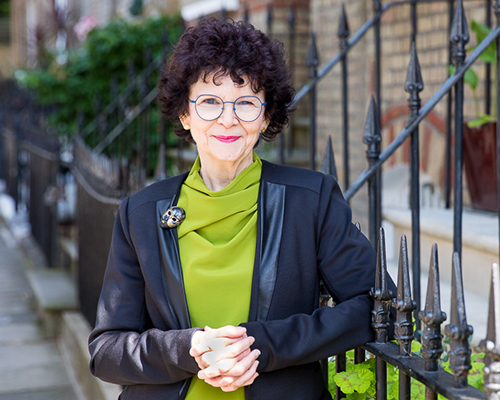 Christine has been the Chair of the HCPC since March 2019. Our first lay Chair, she has considerable experience in leading public and private sector organisations.
She is currently a Director of the Independent Office for Police Conduct and an independent member of the Editors' Code of Practice Committee. She was previously the Chair of Borough Market and the Interim Chair of the College of Policing as well as the Chair of their Regulatory Consultative Group, having previously served as their Senior Independent Director for many years.
Christine has a strong interest in digital innovation and is on the advisory board of Trybe.ID, a digital identity and credentialing platform headquartered in Toronto, Canada. She also chairs the advisory board of Albeego Ltd, a British mobile telecoms firm providing digital services with stable, secure internet connectivity.
During her executive career, Christine held a number of Chief Executive roles, including Bletchley Park, where she led the regeneration of the Second World War code breaking site, turning it into an internationally renowned and award winning museum. She has also been the Chief Executive of the Institute for Turnaround, the UK's leading source of knowledge, education and best practice in transformation. She was most recently an Executive Director at Collaborate CIC, a think tank tackling complex social challenges.

Members' Register of Interests
In addition to providing the following declaration of private interests, the Council member has undertaken to abide by the Code of Conduct for Council members (pdf).
Membership of, or position of general control or management of, (current memberships or those held in the last two years) any body:
a) to which a Council member is appointed by the HCPC:
None.
b) exercising functions of a public nature:
Director - Independent Office for Police Conduct
Independent lay member – The Editors' code of Practicing Committee
c) directed to charitable purposes:
None.
d) whose principal purposes includes the influence of public opinion or policy (including any political party or trade union):
None
Remunerated employment:
Mentor - ExCo Group
Advisor - Sonas Events Ltd
Trybe I.D. Inc (pro bono member of advisory board)
Chair of the Advisory Board (a non-executive advisory position) of Albeego Limited.
Directorships in public and private companies including non executive directorships:
Claig Company Limited
Shareholdings which give the Council member a majority or controlling interest in any undertaking:
Claig Company Limited
Contracts for goods, services or works made between the HCPC and the Council member or a firm in which the member is a partner, or a company of which the member is remunerated as a director:
None.
Gifts, hospitality and inducements received:
None.