The HCPC has recently relaunched its student hub, a one stop-shop for students on HCPC approved programmes.
With new advice, guidance and informative content, our hub should inspire and help students who are on their way to becoming HCPC registered.
The resources on the hub have been refreshed, as well as the design and user journey, which we hope will be easier and more engaging to use.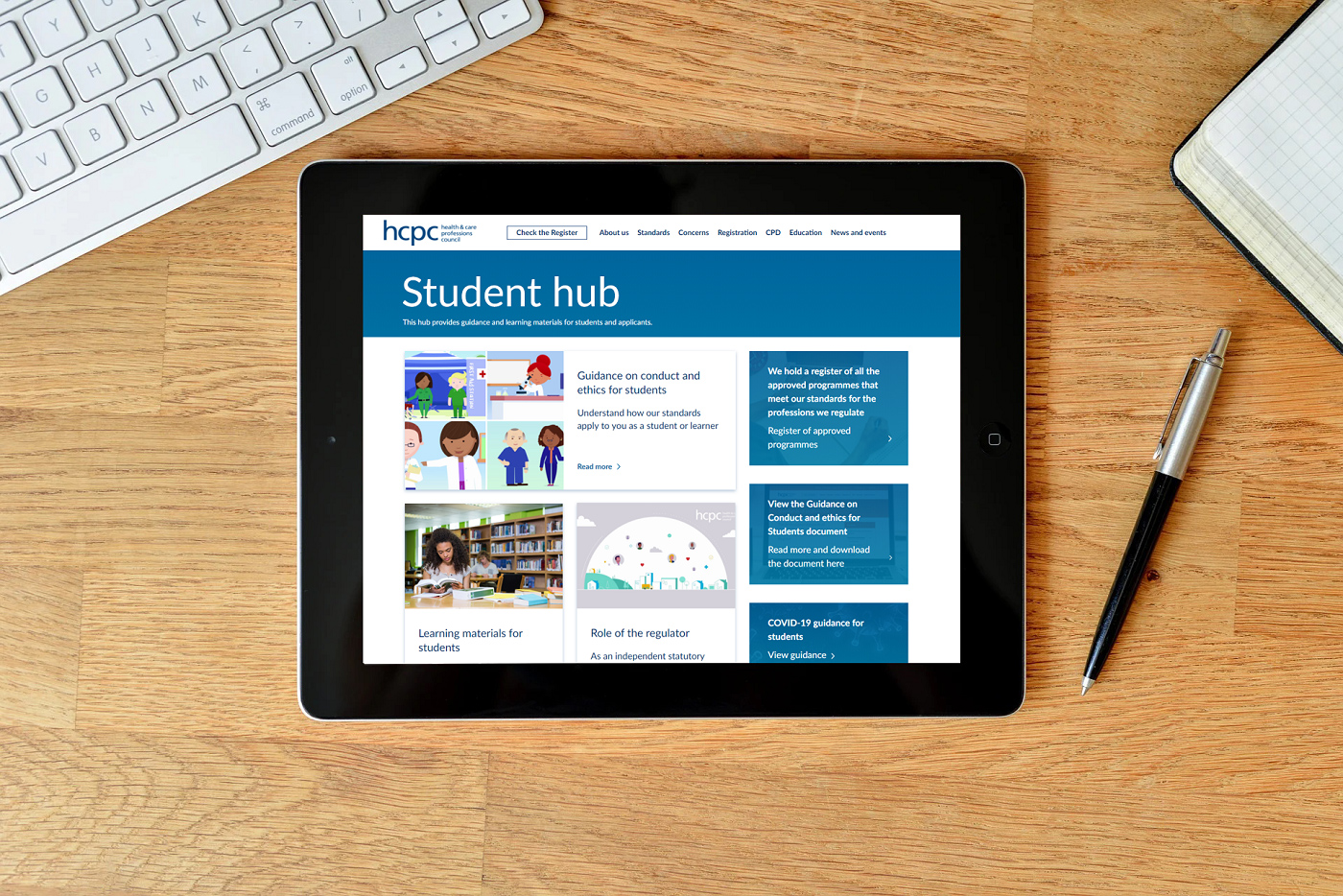 What you will find
Stories from other students and newly qualified HCPC registrants
Plus much more to come
Get involved
We want this hub to reach as far and wide as possible so we would appreciate if any employers who are responsible for placement students for example or education providers, could pass this information on.
We are always happy to chat to you about providing content for the hub, so we would welcome any students who would like to share their story or write an article or a blog for example. Particularly those who have worked through the pandemic on our temporary register, or those who are newly qualified and have recently gone through the HCPC registration process.
Please email communications@hcpc-uk.org if you have queries or would like to share your story or experiences of being a student or learner.
Page updated on: 09/12/2020