HCPC is delighted to announce the appointment of Naomi Nicholson to the newly created role of Executive Director of Professional Practice and Insight.
Naomi joins HCPC from her leadership role at Ofqual, where she was Director of Regulation for National Assessments.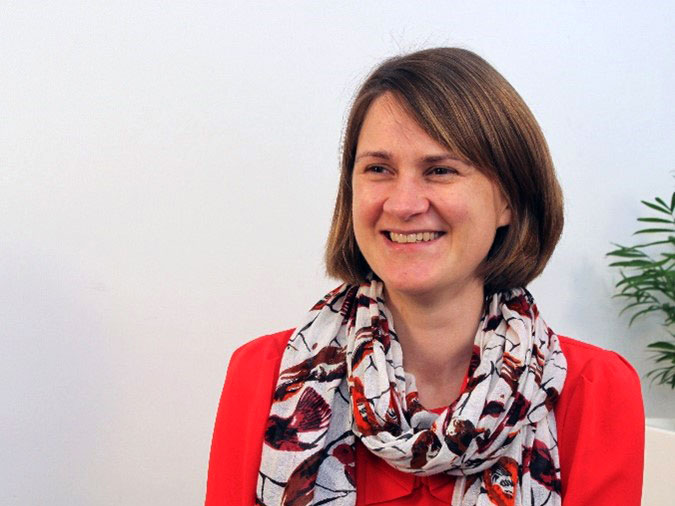 She has spent her career in the public and voluntary sectors, including working with refugees, in the women's sector and as a trade union official supporting health and education professionals.
At Ofqual, she has been leading teams focused on policy, communications, analysis and strategic relationships.
HCPC's Chief Executive and Registrar John Barwick said:
"I am pleased to be welcoming Naomi to the HCPC team as Director of Professional Practice and Insight. Naomi will be responsible for the delivery of key aspects of our new corporate strategy relating to learning and preventative action.

"Her appointment is the crucial next step in helping us to achieve our organisational ambition to be a high performing regulator, which delivers forward-looking regulation underpinned by strong data, collaboration and compassion. I look forward to working with her to realise our ambitions and ensure that we continue to work with our stakeholders in the vital work we are doing around equality, diversity and inclusion."

Naomi Nicholson said:
"I am thrilled to be joining HCPC at such an exciting time, as the new strategy is being rolled out. What particularly drew me to this role was HCPC's ambition to be both an evidence-based and compassionate regulator. I love the magic that happens when sharp data analysis and trusted stakeholder intelligence combine to create insights that inspire, engage and drive real improvements.

"I'm also delighted to be leading on HCPC's equality, diversity and inclusion work. In my experience, feeling safe to bring our whole selves to work is at the heart of ensuring a culture where we can all act at our creative best."
Naomi will be joining HCPC in mid-May.
Page updated on: 10/05/2021