Roxanne, a specialist occupational therapist with a special interest in stroke and neurology, returned to practice in 2016 after a career break
Currently, Roxanne is employed by NHS Lanarkshire in an Integrated Rehabilitation Team, working with clients with a range of conditions, in North Lanarkshire, Scotland. She enjoys supporting clients to achieve a level of independence within their home environments.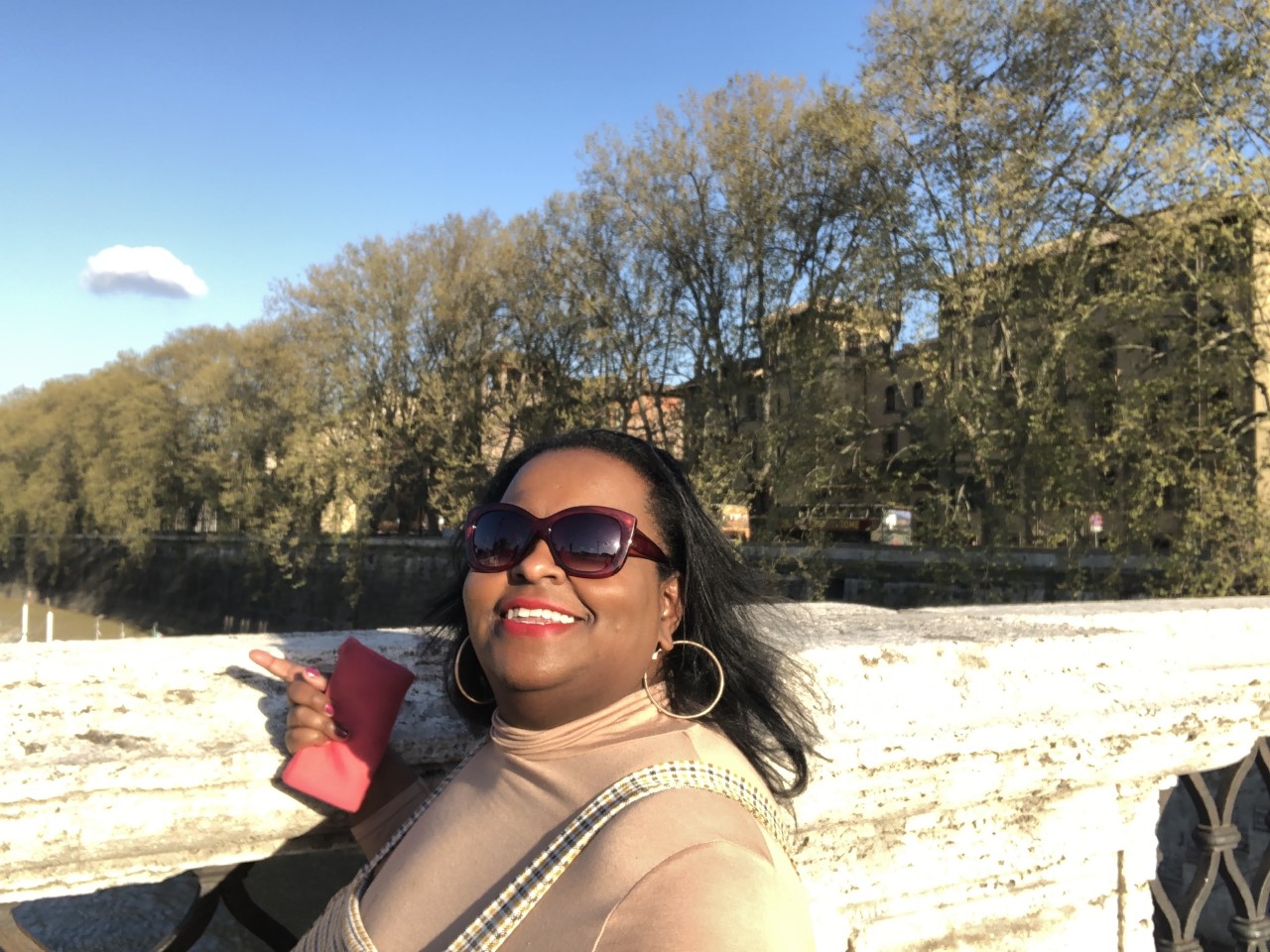 Returning to practice: My Story
I worked as an Occupational Therapist in Nottingham, Hertfordshire and London for NHS Trusts over several years, across a range of posts with increasing levels of seniority, line management and team leadership responsibility.
When my husband got a job to work abroad for a foreign government, I travelled with him. Towards the end of that time we started a family, and when we returned to the UK I decided to focus on being a "stay-at-home" Mother. This meant that I would not be able to demonstrate evidence of continued practice, and I therefore needed to leave the Register.
I had always had the intention of returning to practice, but the timing was never right. We then moved from London to Scotland for my husband's work. I absolutely love Scotland and thought that, as were intending to settle, I would think about registration again.
Around 2015, when my youngest child began primary school, I decided to return to work on a part-time basis to balance home life and work. That meant a return to practice.
The problem was, I just did not know where to start or where to get further information. I had a vague awareness that there was some process available to support NHS staff returning to work after taking career breaks. To be honest, it all felt daunting and I kept putting it off.
The first step
My professional body, the Royal College of Occupational Therapists (RCOT) was my saviour. I started up my membership again as a career break membership.
RCOT's "Return to Practice" Study Day, held at the college, was really valuable in providing a comprehensive overview of the process, the requirements, and information on the choices that were available to me in terms of suitable activities to undertake to fulfil them.
It was a good opportunity to meet returnees and support each other through the process, and I gained a good friend from South Africa, who was also returning to practice and was so supportive.
The next step
Once I had the information, I sought help from RCOT on finding suitable avenues to secure the required number of hours that I needed to rejoin the HCPC Register. Due to my extended career break, this was 30 days of clinical supervision and 30 days of non-clinical supervision.
I was then contacted by the OT Professional Lead for my local NHS Board, who convinced me that it was possible and would provide supervisors to support me on my return to practice journey. I had a very supportive supervisor who kept encouraging and reminding me that the process was achievable.
The process of returning
Initially I did the required hours on a self-funded voluntary basis, shadowing different areas of OT.
I kept a daily record and chart of my supervisory hours and activity. This really helped me by recording my time in an excel document to calculate my completed total time, so I could see that the finishing line getting closer.
I found clinical supervision, with continuous clinical reasoning, very helpful in building up my confidence that I could successfully return as an OT.
I also did an online record keeping course to keep me up to date with completing patient notes and feeling confident with documentation.
I read journals to keep up with the latest developments in the OT world.
I secured a Rehabilitation Assistant Post which allowed me to complete my registration hours while being paid. This also helped me build up that confidence of carrying my own small caseload and working alongside other health professionals, while continuing supervision with my OT supervisor.
There was a light at the end of the tunnel! I had completed my HCPC requirements. I then applied for readmission to the HCPC Register and was accepted.
Returning to work
I was able to join the NHS Bank as a Band 5 while I continued to build up my confidence with support and supervision. A few months later I secured a Band 6 Bank post. I found my experience on the Bank very helpful in exposing me to a variety of OT roles to accelerate my skills as a OT on my "return to practice" journey.
I now have been working for just over 2 years in a permanent role that is back in my specialist area and interest.
Looking back I am glad I took the break as it allowed me to do my other role of being a Mum fully. I am also glad I returned as it was my chosen professional career and it has given me a sense of purpose outside home life and a professional role that I had worked hard at University to achieve.
It may seem like a really daunting and challenging process - and believe me, I was very anxious at the beginning due to my long career break. But honestly it does come back to you. The more you submerge yourself back into practice, the more your confidence grows.


Returning to practice requirements and support
Returning to practice resources
Published:

20/03/2023

Resources

In your words

Audience

Registrants
Page updated on: 20/03/2023