If you're prepared, the CPD audit process can be simple and straightforward
Each time you renew your HCPC registration, you could be selected for CPD audit. If you're selected, we'll let you know at the beginning of your three month renewal period.
Our standards for continuing professional development (CPD) say that, when asked, you need to present a written profile explaining how you have met the standards (standard 5).
If you take some simple steps now, you can make sure you're prepared for the audit, making the whole process more straightforward.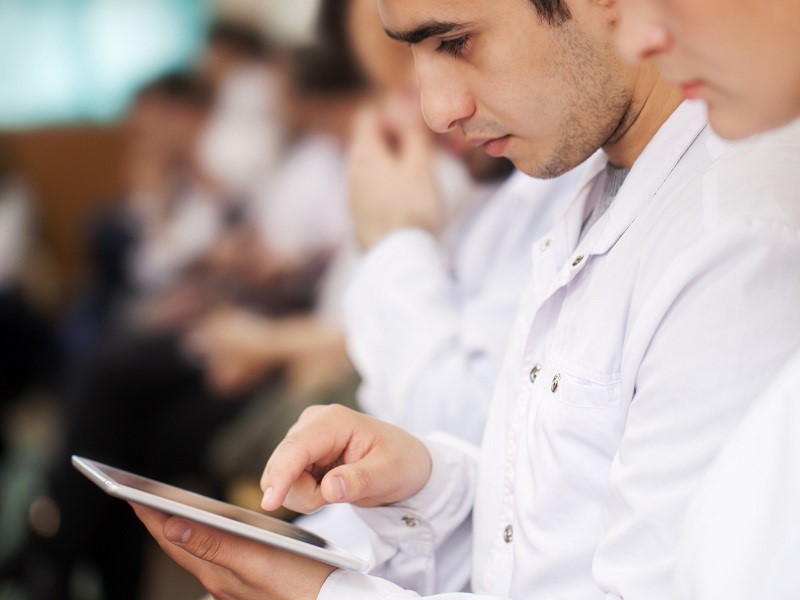 First – what you need to submit
If you're audited, we'll ask you to submit your CPD profile by the deadline, showing the activities you've undertaken within your current registration cycle, over the past two years. You'll also need to provide some supporting evidence showing your CPD meets the standards.
You can read more about completing a CPD profile in our CPD section.
How to be prepared
There are three simple things you can do now to make the audit process go smoothly, if you're selected.
1

Undertake regular CPD

You should be already doing regular CPD. You may even be doing activities already that you don't realise count as CPD!

Any activity you learn or develop from professionally can be CPD – as long as you're doing a mixture of types of learning and can explain how they're improving your practice and benefiting your service users.

Find out more about CPD activities


2

Record it as you go along

After you've done a CPD activity, make a record of it. You can keep your record in any format you wish – it might be digital, print or using a tool from your professional body. You might want to keep evidence of your activities and any reflections with your record.

When it comes time to the audit, your profile will need to include a dated list of the CPD activities you've done in the past two years and a statement showing how you have met our CPD standards.

If you already have an up-to-date record of a mix of valuable CPD activities to draw on, when it comes to the audit you'll have made the process a lot simpler for yourself.


3

Ensure there is a mixture of activities

Standard 2 of the CPD standards details that your CPD must include a mixture of different types of learning activities. This means that you need to carry out at least two different types of learning activity, however we recommend you do at least 3 three different types. Most registrants will find they carry out many different types of learning while registered with us.

We recommend, as you undertake CPD activities that they cover a range of learning activities, so that you can see if you need to carry out another type of activity that covers a different type of learning. They can include; work-based learning, professional activity, formal and educational, self-directed learning and other types such as voluntary work. You can find a list in our CPD guidance.
See our other updates on our CPD standards
Page updated on: 23/01/2020