We commissioned Newcastle University to undertake research into what makes clinical and peer supervision effective.
This research identified the following ten characteristics as key for effective supervision.
You can also read the full research report.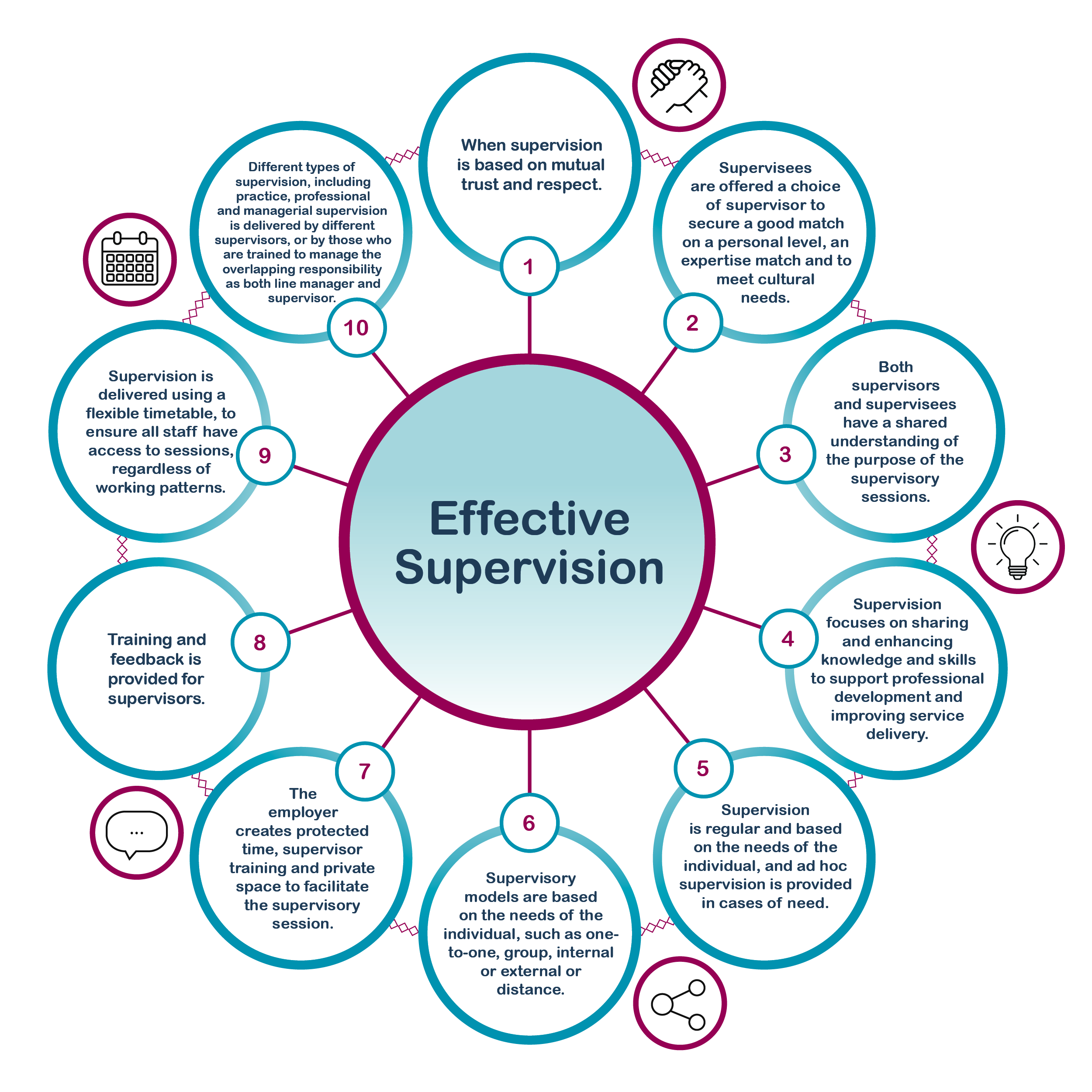 Effective supervision infographic
Supervision is based on mutual trust and respect.
Supervisees are offered a choice of supervisor to secure a good match on a personal level, an expertise match and to meet cultural needs.
Both supervisors and supervisees have a shared understanding of the purpose of the supervisory sessions.
Supervision focuses on sharing and enhancing knowledge and skills to support professional development and improving service delivery.
Supervision is regular and based on the needs of the individual, and ad hoc supervision is provided in cases of need.
Supervisory models are based on the needs of the individual, such as one-to-one, group, internal or external or distance.
The employer creates protected time, supervisor training and private space to facilitate the supervisory session.
Training and feedback is provided for supervisors.
Supervision is delivered using a flexible timetable, to ensure all staff have access to sessions, regardless of working patterns.
Different types of supervision, including practice, professional and managerial supervision is delivered by different supervisors, or by those who are trained to manage the overlapping responsibility as both line manager and supervisor.
Page updated on: 27/09/2021