Level of supervision - Ameena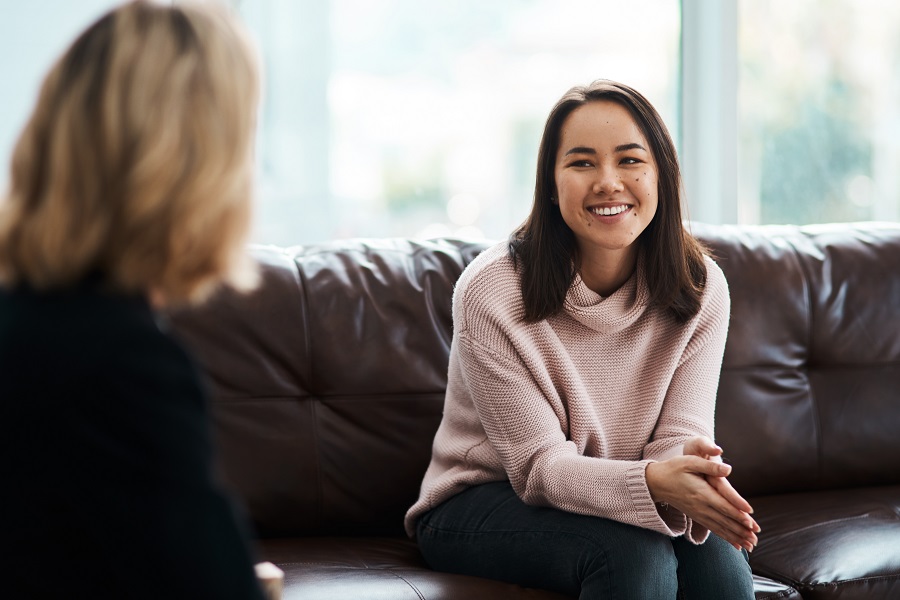 Ameena is a registered Band 7 Physiotherapist at an NHS Trust. Ameena has recently been asked by her employer to supervise Marianne, who has recently qualified as a Band 5 physiotherapist.
As a registered physiotherapist with previous experience of supervising others, Ameena was confident that she had the relevant skills and experience to effectively supervise Marianne.
How did Ameena and Marianne approach the supervision?
From the outset, Ameena organised a private introduction meeting with Marianne to go through their employer supervision policies and induction materials, and to discuss Marianne's learning needs and to agree the amount, level and mode of supervision required.
At the induction meeting Ameena and Marianne complete a supervision agreement, where they discuss and decide on the following:
The purpose of Marianne's supervision and her learning objectives;
Marianne's competence to conduct certain tasks, taking into account previous experience and training, and the complexity of the tasks to be delegated;
The frequency of supervision meeting;
The process for recording and providing feedback, and the process for reviewing the supervision agreement; and
The environment where the tasks were to be carried out and access to facilities or equipment, where necessary.
Ameena and Marianne also agree to meet twice a week for one-hour sessions, which is also reflected in the agreement. They agree an agenda ahead of time so that specific learning areas are covered, and to ensure that their discussion is targeted. This included:
A review of the past week's activities, including an assessment of what went well and any challenges experienced;
Assessment of progress made against learning objectives; and
Feedback and identification of further learning or support needs.
As Marianne is newly qualified, Ameena also uses the induction meeting to reflect on Marianne's understanding of supervision, and to clarify what the overall purpose of the supervision sessions are. This includes discussing the difference with managerial supervision.
During their induction meeting, Marianne also informs Ameena that she has not yet undertaken training in administering a new medicine. As Marianne does not have the competence to perform this task independently, Ameena decides to begin supervising Marianne directly, in order to monitor and assess Marianne's performance and to provide immediate assistance and feedback if required.
Following a period of direct observation, Ameena recognises that Marianne's skills and ability have dramatically increased and is confident that Marianne has the appropriate knowledge and skills to administer the medicine independently. After discussing this with Marianne, Ameena decides to reduce the amount of supervision provided. While Ameena will still be readily available to assist Marianne if required, she will no longer be directly observing her practise. They also continue to meet twice every week.
How did Ameena effectively supervise?
The focus of supervision will vary depending on many factors, including the supervisee's experience, and goals. Having an initial conversation enabled Ameena to effectively identify and understand Marianne's learning needs. Ameena was then able to tailor her supervision approach to meet these needs and provide Marianne with the appropriate level of oversight and support for the task at hand.
Establishing a supervision agreement from the outset also helped make the supervision arrangements clear including when and where the supervision would take place, and what the focus would be. It also helped ensure that both Marianne and Ameena understood their respective roles and responsibilities.
Holding regular supervision sessions enabled Ameena to continuously review Marianne's development and adapt the supervision to reflect this. This also afforded Marianne with an appropriate level of autonomy, to learn and develop professionally, without feeling overwhelmed.
By choosing to hold the supervision sessions in a private space, Ameena also helped create a working environment where Marianne felt confident in being open and honest about her experience. This meant that Marianne's learning needs and concerns could be identified quickly, and also helped build rapport between the two.
How did Marianne approach her supervision effectively?
Marianne was open and honest about her experience and her learning needs, which helped them both identify the most appropriate type of supervision. Not only is this essential for ensuring patient safety, but it also meant that Marianne received the appropriate level of support and oversight.
How did supervision benefit Marianne?
The supervision provided Marianne with a safe and supportive space to learn and achieve her goals and helped her improve her clinical skills. As well as contributing towards her professional development, but it also helped increase her overall confidence as a professional.
Page updated on: 27/09/2021