Luke McAndrew is a recent graduate and newly qualified paramedic.
As a student you may be embarking on clinical placements or as a recent graduate you may be entering a new role.
We have several resources to support you on our new student hub including Covid-19 advice for students, information on becoming registered, helpful guidance materials and more.

Luke shares his story
I was a third year BSc Paramedic Science student when the 'first wave' hit the UK (I have since gained my registration). During this time my final placement got cancelled, fortunately I was employed by the ambulance service as an 'attend-only' bank emergency medical technician (EMT) to help with the amount of sick leave that they were experiencing at the time.
Suddenly I went from a 'third manning' student ambulance clinician to a 'qualified' member of the team, normally acting as the lead clinician as I could not work with paramedics as a non-driver.

The experience was initially daunting, but with enormous support from my colleagues, the ambulance service, as well as the public (people were pretty generous with free coffees and cakes to help us keep going!) it helped my transition from student to paramedic.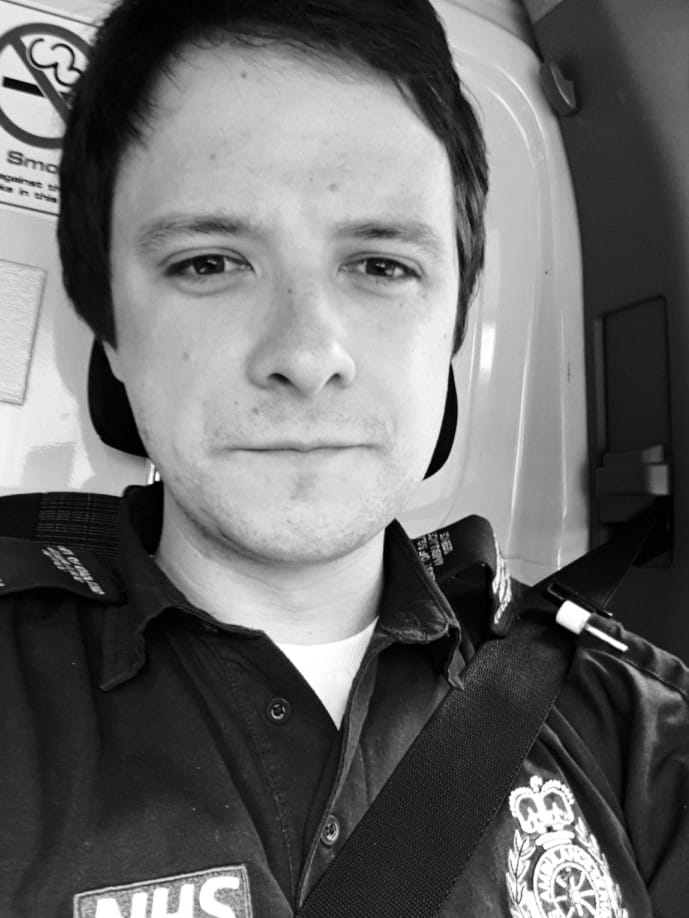 At the time, as a university student, I couldn't afford rent, so I initially I was living with my other half's grandparents. My own family all live in the Republic of Ireland, where I'm from, so as an EU student I didn't get a student loan. Of course, treating patients with COVID19 every day meant putting the grandparents at risk.
In addition to this, my other half's mother who was between moving houses was also working frontline as part of a hospital 'COVID response team'. She previously worked as a nurse matron at a boarding school infirmary, which has since closed.
We both needed a place to temporarily stay while we worked on the frontline, amazingly the boarding school gave us a helping hand and kindly allowed us stay in the school infirmary.
For 12 weeks, my mother-in-law to be and I lived in the infirmary of the empty boarding school while working for the NHS!

Fast forward to now, I am currently taking some time out of healthcare to volunteer with the Scout Movement. I am the Reception Manager of the World Scout Centre in Kandersteg, Switzerland. I plan on returning to the UK in the next few months to resume working with the NHS.
Looking after your health wellbeing
As a recent graduate and speaking from my own experience, my advice to other healthcare professionals would be to take whatever exercise lockdown measures allow. My daily run kept me from locking myself away like a hermit outside of shift times. Also use whatever means you have to keep in touch with family and friends.
I still haven't seen my family in Ireland since January 2020, and I don't contact them nearly enough, but social media chat channels help us stay connected whenever we all have the time!
Cyhoeddwyd:

09/04/2021

Resources

In your words

Is-gategori:

COVID-19

Audience

Cofrestredig, Students

Profession

Paramedics
Tudalen wedi'i diweddaru ymlaen: 08/04/2021